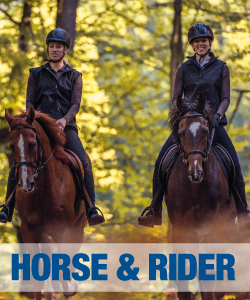 Supplies For Horse & Rider
Wynnstay offers a wide selection of leading brands for both the horse and rider, carefully selected by a team of equine experts our range ensures that you can get everything you need for your horse in one place. The range includes tack, grooming equipment, stable and yard equipment, feed supplements, horse health products, treats, clothing for rider and horse rugs just to name a few.
Our range of horse bedding includes Thoroughbred Shavings, Aubiose, Bedmax and Future Cardboard Bedding.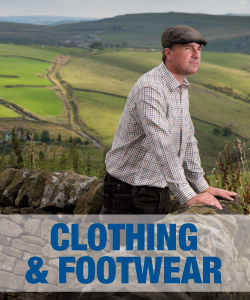 Farmer & Equine Clothing
When it comes to outdoor clothing it needs to be practical hardwearing and in many cases stylish. Our collection of clothing for farmers offers the traditional shirts and jackets, alongside waterproofs and overalls. In addition to our farmers clothing, we also have an extensive range of clothing for the keen rider, featuring brands such as Toggi and Horseware. As a country store we also feature a traditional shooting range of clothing, handpicked by our team of gun room experts, this range offers you stylish and tailored clothes without compromising on durability and function.
Wynnstay Gun Rooms & Shooting Ranges
As well as a comprehensive range of shooting clothing, equipment and aids online, Wynnstay also has a Gun Room in Oswestry store. Our shooting ranges are handpicked by experts who have been part of the shooting communities for generations. We stock a number of leading shooting brands including Rothery, Bisley and Alan Paine.
If you are looking to buy a gun we have a wide range of new and used guns on our Facebook Page, or contact the Gun Room for more details.
Agricultural & Domestic Seed Suppliers
Wynnstay's Seed Division has been one of the UK's leading suppliers of seed to the farming community for decades. Developed and maintained by a team of highly skilled seed and arable experts it offers customers a range of seed that are of the highest quality. As well as supporting farmers with seeds we also produce a range of equine, gamecover and domestic seed mixtures that will suit different requirements and different growing conditions.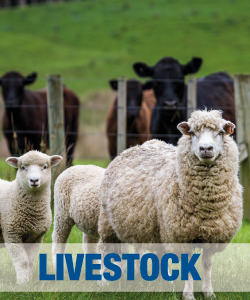 Livestock Supplies for Farmers & Small Holders
Wynnstay is well known for supporting farmers across the UK to get the best from their business, our team of highly experienced staff many of which are farmers themselves select products based on cost, efficiency and benefit. Our online range of livestock products is a small selection of our offering in store, and consist of those smaller essentials such as lambing and calving equipment, tupping supplies and everyday equipment.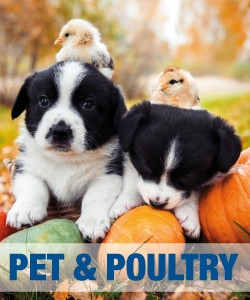 Pet & Poultry Supplies
Wynnstay offers a comprehensive range of Dog and Cat products to keep your furry friends happy and healthy, our range includes leading brands such as BETA, Wagg and Felix, and our prices are always low. In addition to our pet range we also have a extensive range of poultry equipment and feeds, to suit both small holders and larger poultry farmers.