From the 29th of November 2021, all free-range units will be required to be housed in order to comply with new government measures which have been put in place to reduce the spread of avian influenza. This will be a significant change for hens to adapt to, but with the right preparations and by ensuring their needs are met throughout, our team of Poultry specialists are on hand to offer your leading industry advice and guidance on maintaining a healthy flock throughout the lockdown.
Here are 12 tips from our poultry specialist team to prepare for and get through the 'hen lockdown'.
Reduce pop hole hours – if permitted, open pop holes an hour later each day on the run up to the housing order, to gradually break the hens' routine. It will be important to walk through the hens if they gather at pop holes, spreading them more evenly around the shed, and to continue this once the housing order comes into force.
Supplements for stress reduction – stress can weaken immune systems, meaning disease challenges are more likely to impact hen health and flock performance. Giving hens a boost of amino acids, electrolytes and vitamins can support their immune system.
Enrichment – give hens plenty to do to keep them occupied. Peck stones, lucerne bales, clean sanitised straw and destructible authorised materials give a release of aggression, reduce undesirable behavior and keep the hens busy.
Ventilation check – with pop-holes staying closed it will be vital to double check that ventilation is working perfectly. Now is the time to contact the manufacturer and double check settings.
Temperature – it's likely that the house will warm slightly without the cool air entering through pop-holes. Be ready to adjust the settings as the house warms to keep a constant ambient temperature suited to the flock.
Feed and water consumption – the potential warming of the shed can in turn affect feed and water consumption. Assess the diet to ensure nutrition is correct to maintain egg size/mass and production in warmer conditions.
Light levels – 'hen lockdown' means birds will likely undergo a prolonged period without natural light. The lighting systems in modern sheds are more than adequate for a high standard of life, however adjustment should be made to ensure the levels are right for the birds. Lighting needs to be soft enough for the hens to remain calm, while ensuring an even spread of light is maintained throughout the house.
Litter – maintaining good litter is important and the ventilation systems should take care of excess moisture in the environment. It will be beneficial to remove any capped litter before the housing order and replace it with clean absorbent bedding. This will allow the hens that are used to ranging and scratching in loose soil to continue to express their natural scratching behaviour.
Grit - scattering hen grit around on the floor is a very good way of ensuring hens are getting plentiful amounts of grit and also encouraging natural scratching behavior. The general rule of thumb is a 25kg bag of hen grit or mixed hen grit scattered around the house once a week for every 16,000 birds.
Worms – with hens being kept inside there will be extra pressure from parasites. It will be beneficial to take a FEC now to assess the worm situation. Worming hens now and again in about ten weeks will ease the pressure on the hens, improve overall health, maintain feed consumption and improve egg quality.
Red mite – with the hens not ranging and locked inside, the warmer environment will encourage the growth and breeding of red mite. It is essential to make a plan to tackle this. If sprays are being used then ensure the correct dilution is applied at the correct intervals for maximum effect. If using a water or feed treatment, contact the supplier and discuss inclusion rates to achieve maximum effect. Keeping red mite at bay will have a positive impact on every aspect of the flock.
Biosecurity – the housing order is coming in to help keep poultry safe from avian influenza. For it to be a success then this must be coupled with very high levels of biosecurity. Taking steps to ensure everything is clean, disinfected and stopping all non-essential visits to the farm will have an impact. Biosecurity also extends to ensuring pest control is adequate to stop any other unwanted disease transmission such as salmonella.
Essentially, by preparing for all the possible challenges that will come with housing birds, it is possible to maintain the flock's health and egg production despite the avian flu restrictions being in place.
---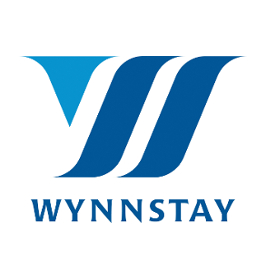 Need Advice?
For specialist advice, speak to our Poultry team.