Life in Lockdown
In our previous blog 'How to Keep Your Birds Healthy through a Bird Flu Outbreak', we listed a number of ways in which you can keep your birds healthy during the Avian Influenza housing order. One area we recommended focusing on was flock enrichment, hens must be kept active in order to help reduce stress levels and avoid destructive and aggressive behaviour, for this we would recommend the Alltech Natu-Pek™.
In a way we can compare the hen lockdown similar to our current predicament with the UK lockdown, without activities to keep us busy we would also become stressed and agitated. To help combat these problems within your flock, we would recommend using a pecking block.
The Alltech Natu-Pek™ promoted healthy, natural behaviours, it provides natural nutrition and a number of additional benefits.
What Are the Benefits of a Pecking Block?
Encourages natural pecking
The Alltech Natu-Pek™ pecking block emits a sweet scent which will attract the birds and encourage natural foraging behaviour
Stabilise Gut Health
Through nutrigenomics, Alltech's Actigen® offers nutritional enrichment to help stabilise your hen's gut health and offers a natural immune defence
Reduces Ammonia Level
Derived from the yucca plant, De-Odorase® works by binding the ammonia, helping you to control manure odour and promote respiratory health.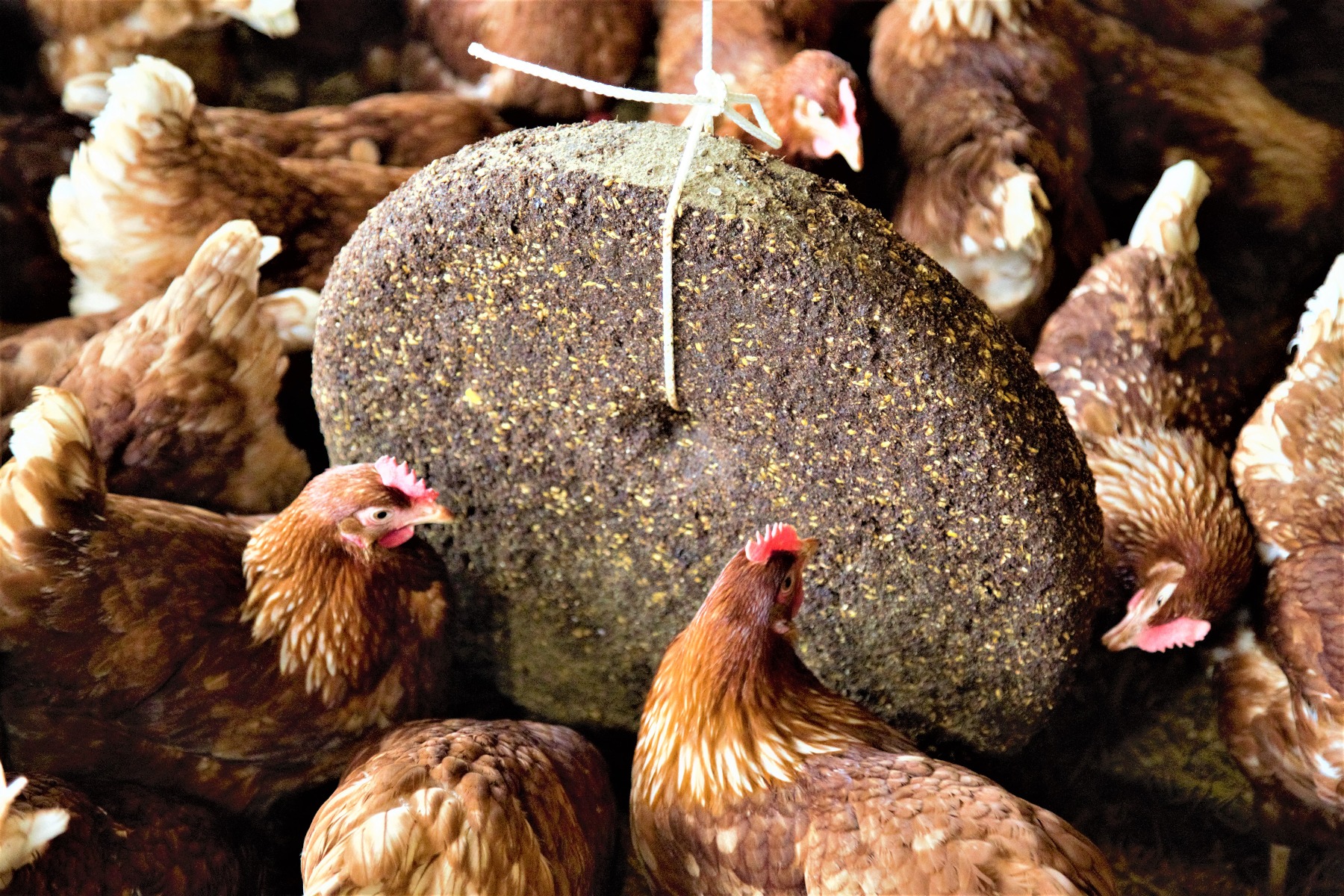 Each Natu-Pek 15kg block being designed to cater for up to 2,000 laying hens for 5–8 weeks and is suitable for all stages of poultry production.
---