One of the biggest variable costs on livestock farms is undoubtedly feed costs and figures are often quoted that grazed grass is the cheapest feed on the farm at 6p/kg with grass silage at 12p/kg and concentrate at 24p/kg. These are by their very nature 'ball-park' figures. However, if we all agree that grazed grass is the cheapest feed on a farm then one target should be to maximise its use. The second obvious target alongside that is to maximise the use of grass silage in those periods when grazed grass is not sufficient to meet the needs of the stock on your farm. There are many choices to be made when considering grass silage the first being whether to bale or to clamp.
Looking solely at the costs of production and using Nix (Farm Management) as our source then clamp silage costs £23.28/tonne to make compared to £28.43/tonne for baled silage. So at first glance clamp appears cheaper. However, like all costs, we need to interrogate the data further and look at it in respect of the whole farm system.
It is well established that there are huge losses in dry matter during silage making. The data suggests that the average clamp silage losses are 25% between cutting and feeding, whereas the average baled silage loss is much lower at 10%. Therefore on an average farm making clamp silage, for every 100 tonnes ensiled only 75 tonnes are fed. Whereas on the average farm using baled silage - for every 100 tonnes ensiled 90 tonnes are fed. So if we now do the costs per tonne of silage fed -the clamp silage is £31.04 and baled silage is £31.59 - looking much more comparable.
If we are to maximise the use of grazed grass, then the last thing we should be doing is taking 50% of our grassland fields out of the rotation in order to ensure all the grass is cut at the same time to fill the silage clamp. Rather, we should be removing fields through the season as grass growth gets ahead of demand.
This will result in different fields being at different stages of growth and requiring harvesting at different times. This doesn't fit with clamp silage production but fits very well with baled silage production with smaller areas being harvested as and when they reach the best stage of maturity for the stock they are intended to feed the following winter. This approach enables best-grazed grass and silage to be fed. How do we put a value on this?
Finally, we have two more advantages by using baled silage in our farming system. Firstly, not all our silage is at the mercy of one week of bad weather when it reaches the ideal stage of growth for high-quality silage. Missing that window can cost thousands in bought in supplemental feed after a week or two's delay in cutting due to poor weather. By using bales and different harvest times the weather risk is spread over the whole growing season. Secondly, not all the stock need high ME and Crude Protein silages. For example, our dry cows, be they Suckler or Dairy require a much poorer nutritive value than growing beef, milkers or pregnant ewes. So once again the bale offers the opportunity to mix and match both quality and quantity to each group of stock we have on the farm - a potentially huge cost saving.
Therefore, when we are thinking of feed costs we need to take a holistic approach. We should not take feed costs at face value but delve deeper into the real costs and consider where do they fit into the whole farm plan.
Please see our Disclaimer below:
We strive to ensure that the information, recommendations and guidance on the use of our products ("Product Guidance") is correct and offers the best guidance which we, or third party experts whom we have consulted, can provide to assist farmers and growers in deciding which products are suitable for your needs and getting the best results from our products. However, Product Guidance is necessary of a general nature and cannot be tailored for the specific conditions and requirements which each farmer or grower will have. Bespoke advice on the suitability of our products and guidance on their use for your individual requirements should be obtained by contacting leominster@rpc-bpi.com.
Accordingly, we make no claims, warranties, representations or guarantees on the accuracy or completeness of the Product Guidance and we exclude any legal liability or responsibility (to the maximum extent legally permissible) for the Product Guidance or for the consequences, direct or indirect, of any farmer, grower or another party following, or deciding not to follow, the Product Guidance or any part of it. Our only liability is a contractual liability to purchasers of products from us as set out in our Terms and Conditions of Sale, a copy of which is available upon request from leominster@rpc-bpi.com.
This disclaimer of liability applies to makingbestsilage.com and any other member of our group of companies, our officers, directors and employees, and any third party expert or another person whose materials we have included in the Product Guidance.
By Dr David Davies, Silage Solutions Ltd
---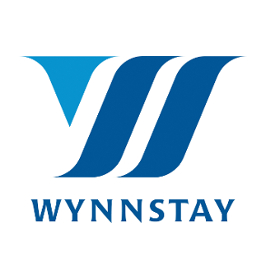 Need advice? contact our specialists.