Silage analysis from across the country has shown a wide variation in nutrient analysis, partly due to the challenging weather conditions impacting cutting times between farms. There have been some early first-cut silages, and then later first-cuts, which are quite different from each other in protein, energy and digestibility, according to Trouw GB's silage-watch. This may pose feeding challenges to farmers moving between cuts this autumn, as well as large variability between farms, and consideration needs to be given to the balance of the ration to optimise rumen health and maintain performance.
Below are tables showing 2021 first-cut average analysis, compared to last year's 2020 first-cut, from Trouw Nutrition GB:
| | | | |
| --- | --- | --- | --- |
| Nutrients | Units | 2021 Average First-Cut | 2020 Average First-Cut |
| Dry Matter | % | 33.5 | 36.5 |
| Crude Protein | % DM | 13.2 | 14.3 |
| D Value | % | 71.5 | 70 |
| ME | MJ/KG DM | 11.4 | 11.3 |
| NDF | % DM | 43.4 | 44.8 |
| Lignin | g/kg DM | 36.6 | 35 |
| Ash | % DM | 7.8 | 8.5 |
| Sugars | % DM | 3.1 | 3.4 |
| lactic Acid | g/kg DM | 74.4 | 63 |
Key points on 2021 first-cut silages:
Lower, and variable protein was seen in most grass throughout the spring, giving rise to lower rumen available protein in silages. Supplement with adequate rumen degradable protein to support milk production and protein efficiency.
Variability in the NDF and digestibility of fibre means rumen health may be a challenge and butterfat percentage may be affected.
Sugars are low in most first-cuts, which will impact glucogenic energy level for the cow and available energy for the rumen microbes. Supplementary sugar from molasses to hit the 'sweet-spot' in rations of 5-6% sugar in the DM, will ensure optimum digestibility of forages and boost milk quality.
Very lush early cut silage, with high lactic acid levels (>70g/kg) can cause rumen health issues. Look out for loose muck, cud-balls, dropping butterfat, which could all be signs of SARA (acidosis) which is a costly problem for any producer.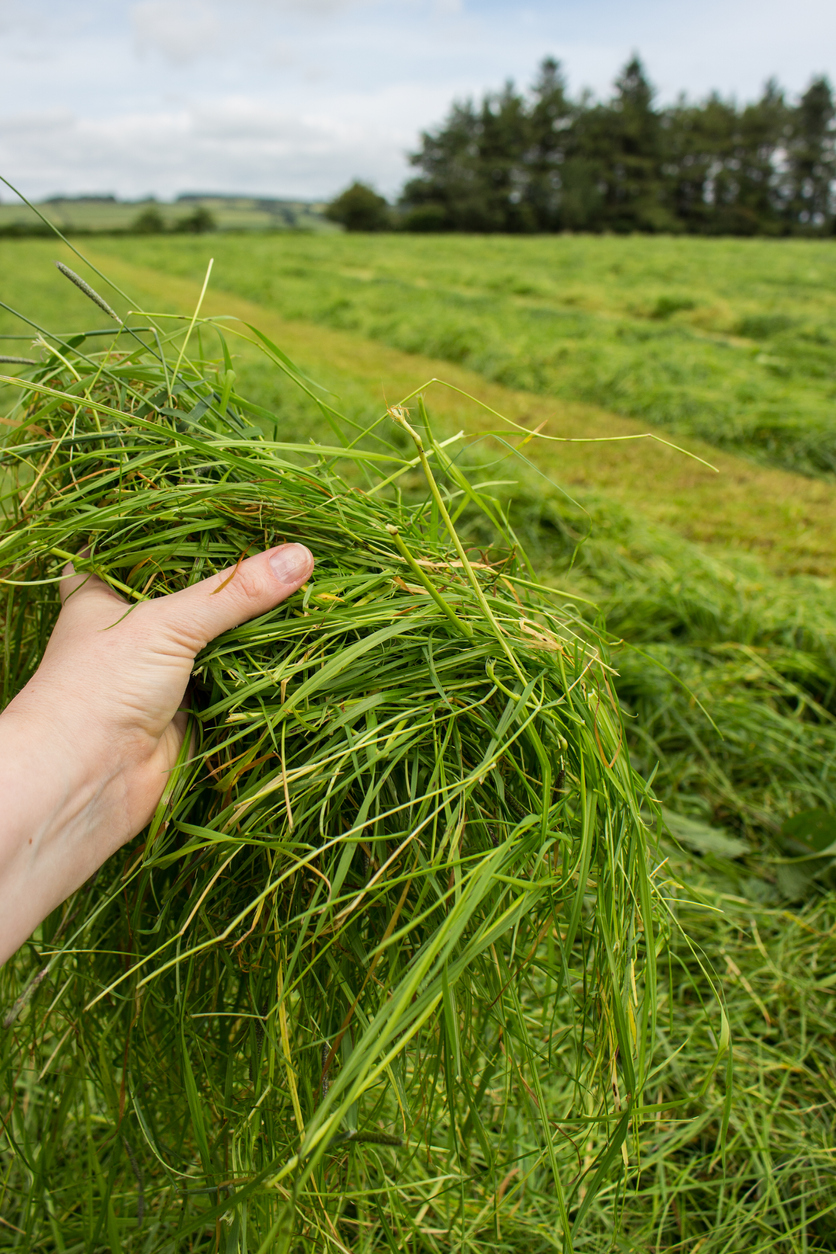 Wynnstay Recommendations
There is considerable volatility in protein sources in relation to price, availability, sustainability, and environmental pressures. Producers must look to ensure there is adequate rumen available protein, without excess, and bypass protein, considering a balanced diet and the price of the overall diet rather than the price of individual raw materials or compound feed. Speak to your Nutritionist about the best value protein sources for you.
Low sugars in conjunction with low protein may be an opportunity for high protein molasses, to deliver cost-effective rumen available protein and sugar back into the diet, to boost milk constituents.
Rumen health may be under strain this winter with first cut silages, so consider a yeast supplement to support the rumen microbial population and fibre digestion. Buffers such as pHix-up, which is available exclusively through Wynnstay, will also drive butterfat percentages up and maintain high milk yields on very lush silages.
Measure to manage. Regular sampling of silages will help to plan and pre-empt any ration changes to ensure milk production remains high this winter. Also, planning forage stocks in advance so supplementary feed can be sourced if needed, before running out.