Remember to maintain your focus on getting the best returns from forage maize crops even after the growing season is over. All too often, it is easy to think that the majority of the attention to detail with maize needs to go into growing the crop, but that's only hald the story.
Protect Feed Value in the Clamp
Ask yourself, what have you grown maize for in the first place? It's for its feed value. Therefore, protecting this feed value in the clamp is crucial. You've worked really hard to produce a decent maize crop. So now it's time to protect that potential and your investment. What is important now is how well the crop is harvested, plus how well it is put in the clamp and fermented, and how well it is balanced in the ration and fed. Every year I see growers agonise over variety choice and seed price, but then leave important harvest and conservation decisions to the contractor.
Plan Your Harvest in Advance
Plan ahead. Harvest maize at the optimum time, not just when the contractor is ready, and ensure you have enough of the correct type of additive. You are growing the crop for quality, not just for bulk. More specifically, use short chop lengths to aid consolidation. Longer chop lengths can sometimes give better results, in terms of providing fibre for the cow's rumen,
but they are more prone to losses from heating.
Also, using the right additive can reduce fermentation losses by 50%, and give lower dry matter losses, so you have more dry matter to feed and of higher feed value. It can also make a big difference to animal performance. Dairy trials have shown that ensiling maize with the proven fermentation bacterial strain Lactobacillus plantarum MTD/1, which is the power behind Ecosyl, increased milk yield by 1.8 litres per cow per day – some 50% more than when applied to grass silage.
The same bacterial strain plus a second beneficial bacterium, Lactobacillus buchneri PJB/1 for reducing maize heating, is contained in the additive Ecocool.
For the little extra that it costs to preserve maize with an additive, do you really want to take the risk of putting it in the clamp without this protection?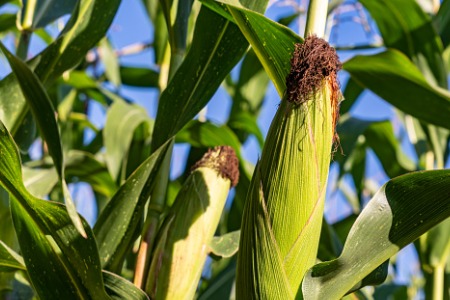 Take Extra Care when Clamp Filling
After harvesting the crop, extra care should also be taken with clamp filling to remove air, in order to further improve fermentation and reduce dry matter and quality losses from heating and spoilage. The key is to put the crop in the clamp using shallow layers, rolling it as you go, rather than hoping you can squash it down later. After filling, seal the clamp immediately to keep air out. Don't leave it until the following morning. And make sure you weight it properly. The odd tyre here and there is not enough.
Ecosyl 100

Special Price

£153.60

£128.00

Was

£169.20