Getting the best results from your maize crop doesn't just come from management in the field. Preventing losses in the pit from fermentation and aerobic spoilage is essential.
With a high dry matter and starch content, maize is prone to aerobic spoilage and the financial value of the losses which result can be quite considerable. This is something which livestock producers, who are looking to make the most out of home-grown forage, will want to avoid - especially as commodity prices are becoming more volatile.
Although additives are considered to be an additional expense come harvest, applying the correct inoculant could make a considerable difference in reducing losses.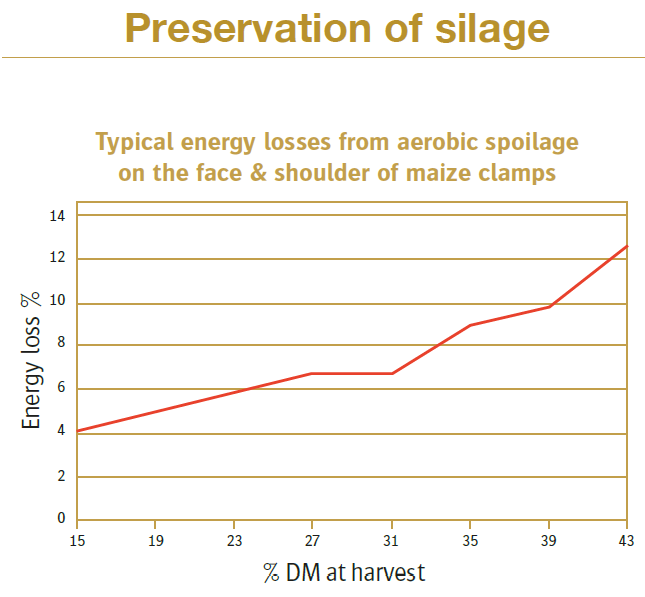 The preservation of maize silage is similar to that of grass, consisting of a fermentation to produce lactic acid, resulting in a reduction in pH, which preserves the crop and prevents the growth of spoilage organisms. Maize has a high target dry matter (DM) of 32%, which together with a high starch content generally ensures a rapid fermentation. However, the high DM and high starch put maize silage at risk from aerobic spoilage, so the use of additives to prevent the growth and colonisation of yeasts and moulds during ensiling and feed-out is essential.