Planning ahead is a top priority for weed control
Grass availability remains the hot topic, with the dry conditions experienced in June, July and August hampering grass growth and quality. Controlling weeds should therefore be a top priority for producers during autumn reseeding, to maximise forage potential.
Controlling weeds in established grassland will easily pay back through increased milk production from forage, 10% ground cover from docks represents 10% loss in yield, but planning ahead and attention to detail is important to achieve the best results.
It is about getting the basics right and understanding what is required for effective weed control. Perennial weeds must be at the correct stage of growth and in active growth to translocate sufficient chemical into the root.
Correct application is key
One of the fundamental principles of weed control which is often overlooked, is the need to make sure a lethal dose of product is delivered to the plant. By definition, a sub-lethal dose will not kill the weed. Many perennial weeds of grassland have large root systems, and if the dose of chemical which makes it down to the roots is sub-lethal the weeds will simply regenerate and the whole process will have been a waste of time.
To be successful, the right product needs to be applied at the right rate under appropriate conditions. There needs to be sufficient leaf area on the target weed, for example docks need to be 10 inches across. Generally, applications should be made when weeds are healthy and actively growing. In late summer perennial weeds such as docks and creeping thistles will often have flowered and produced seed. If such plants are topped and the regrowth sprayed two weeks later, control can be extremely effective. The plants are moving assimilates into the roots for storage to survive the winter and consequently will draw more chemical down as well.

Weed control in new leys
Not enough thought is given to planning weed control ahead of time when reseeding. When the conditions are right for grass seeds to germinate, they are also ideal for weeds to flourish. Often the best time for herbicide applications is during establishment, when it is possible to achieve 100% control, something which becomes increasingly difficult as weeds become more established.
In a new ley docks and chickweed can be quite damaging and 10 plants/m2 can reduce the population of ryegrass seedlings by 50%. In established grass every 1% increase in ground cover by weeds will result in a 1% decrease in grass growth and therefore control of weeds such as docks, nettles and thistles is vital. For example, in a grazing sward and with 10% weed infestation, grass yields could improve from 10t DM/ha to 11t DM/ha through correct herbicide applications. As a result of increased grazing availability and subsequently increased stocking rates, this could produce a return on investment (ROI) of as much as 14:1.

Box-out [Weed control – R.O.I]
- Using the extra silage energy to produce milk produces a 10:1 R.O.I.
- Using the extra grazing energy to produce milk gives a 14:1 R.O.I*
- Using the extra grazing energy to replace concentrate gives a 5:1 ROI*
*Note: R.O.I calculated based on a concentrate feed cost of £210/t and milk price of 28ppl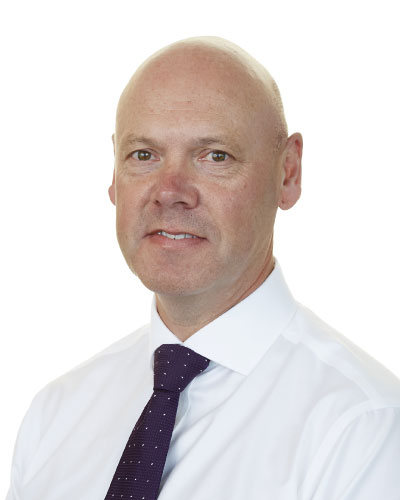 Dr Simon Pope
BASIS FACTS BETA
m: 07990 578545 | t: 01939 210555
Email Simon | LinkedIn