Avoid the risks of exceeding nutrient tolerance
The graph shows at what level calves reach their nutrient tolerance for lactose. The red line represents a typical high plane of nutrition using a typical calf milk replacer where, especially early in life, there is a risk of exceeding lactose tolerance, leading to nutritional diarrhoea.
For this reason, ECM has been developed with a lower lactose content to reduce the risk of exceeding lactose tolerance.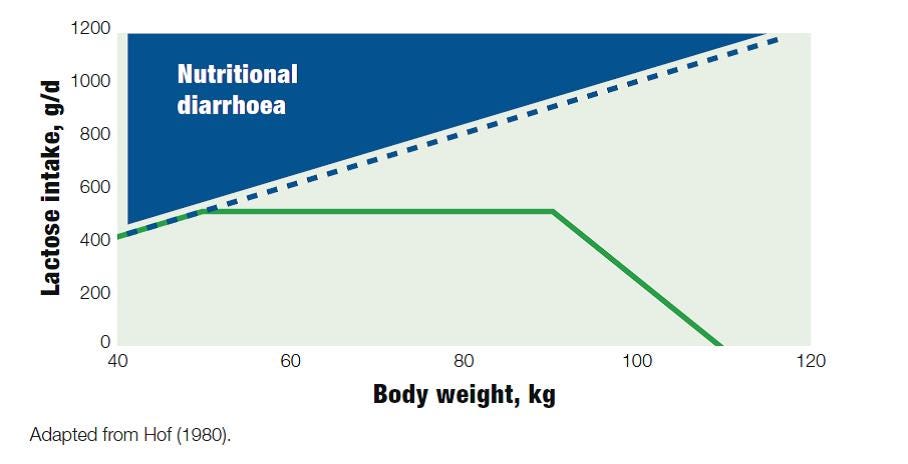 Osmolality levels: risk factor for calf scour
This parameter measures the concentration of solute particles in a solution and is calculated by adding the concentrations of sugars and minerals in mOsm/kg of solvent. Lactose content in CMR is the main contributor to the final osmolality value.
CMRs with elevated levels of osmolality can damage gut integrity, increase the risk of abomasal bloat (because of slower gastric emptying) and exacerbate diarrhoea severity in sick calves. We have therefore ensured that the osmolality level of ECM is closer to that of whole milk.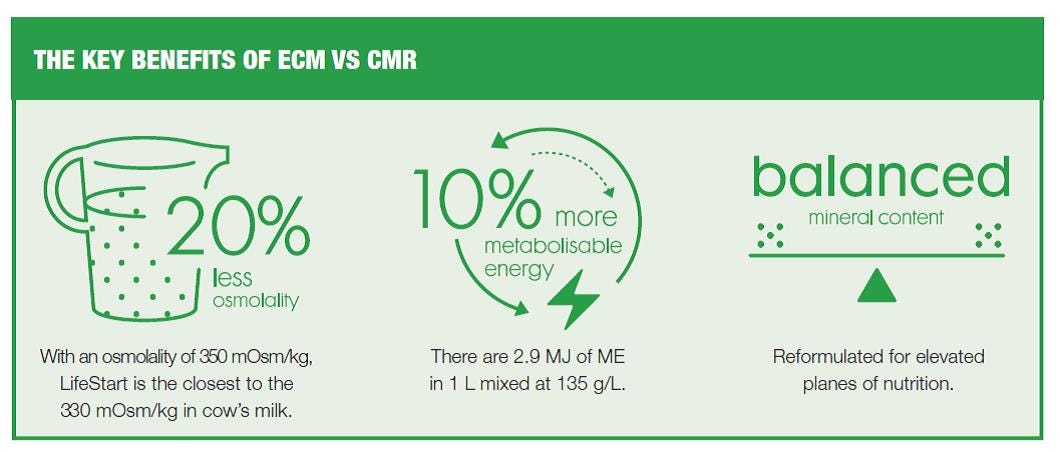 ---
Contact us
Our team of experts are always on hand to help you out with any advice you may need.