As the evenings get cooler and the temperature drops, your horse's summer coat will start to change. It will become duller and hair growth will become thicker. As September begins, horse owners should think, when should I clip my horse's winter coat?
For most horses, the first clip will be in late September or the beginning of October and throughout the winter months, you will continue to clip right through to February.
Preperation for clipping
Little brush - You should clean your clippers after every 10 minutes to avoid a build-up.
Smaller clippers - Ideal for use in awkward places such as the face, ears and fine leg hair.
Clipper oil - Lubricate your clipper blades every 10 minutes, after you brush.
Clipper blades - Check your blades and make sure you have a spare set, a single set should only last for one full clip
Soft brush - Ideal for brushing off loose hair after clipping
Coat shine - Not a necessity but using a coat shine will help your clippers glide through and make light work of clipping.
Horse rug - After you're all done, ensure that your horse has a rug on to keep them nice and cosy in their stable.
View the full range of grooming products, click here.
Types of Clips
The type of clip you choose can depend on a number of key factors such as their age, activities and facilities. Here is our guide to the different styles.
Full clip - The whole coat including the face is clipped. Ensure careful stable management to avoid rain scald or mud fever.
Read more: How to maintain your horse's winter skin health
Read more: The signs of mud fever and how to treat it
Hunter clip - A popular choice for horses in medium to hard work. This is where almost all of the coat is removed but saddle and leg areas are left, leaving some protection from the saddle and keeping the legs warm. This clip will need careful attention in colder months.
Trace clip - This clip keeps the horse's muscles warm, suitable for horse's in moderate work and turned out in the day.
Irish clip - A great clip for horses in light work or a young horse, this style removes hair from the key sweating areas such as the head, bib and front legs but retains warmth in vulnerable areas.
Bib clip - The most basic clip type, removing hair from the front bib. Ideal for horses that are turned out in winter but have access to shelter and are rugged.
Blanket clip - Preferred for horses in medium work, leaving hair in areas not prone to sweating. Many people lightly trim the longer hairs running down the back of the leg.
Watch this clipping masterclass by Horse & Hound, click here.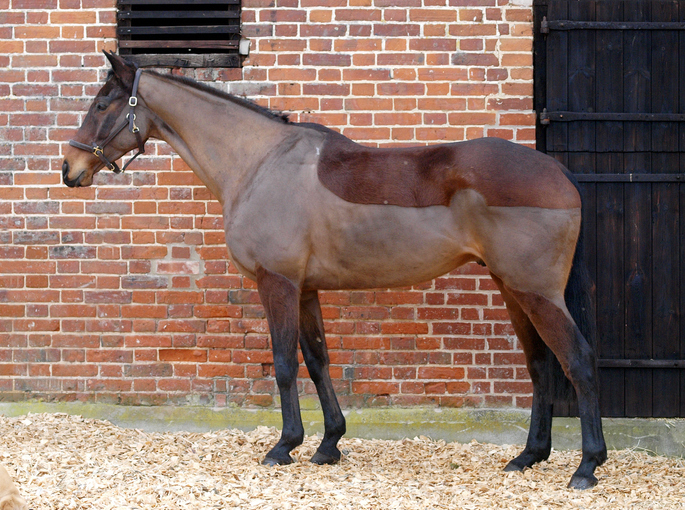 Pictured: An example of a Hunter clip
Clipping your horses' mane
To get a good line on the mane, section the mane and tie each section with an elastic band. This allows you to easily move the mane out of the way when clipping to get a good line.
Chalking your clipping lines
Chalk is a great way of mapping out your clipping pattern, this helps to avoid any mistakes but also saves time. This is a handy little trick.