Catch & Forage Crop Seed Selector

Forage root crops are ideal for supplementing livestock rations, particularly during periods when fodder supplies are limited. Root crops are palatable and provide good feed quality, whilst requiring relatively low inputs. Wynnstay supplies a wide range of root and catch options for livestock enterprises, including fodder beet, swedes, kale, stubble turnips and forage rape. These can all be supplied as straights or they can be mixed to suit individual requirements.
With a number of root crop options available, choosing the correct crop for your management system can be tricky. The following 'Root Selector' information and variety descriptions are designed to help with this decision. The information provided includes sowing windows, utilisation periods, feed quality data and fertiliser requirements.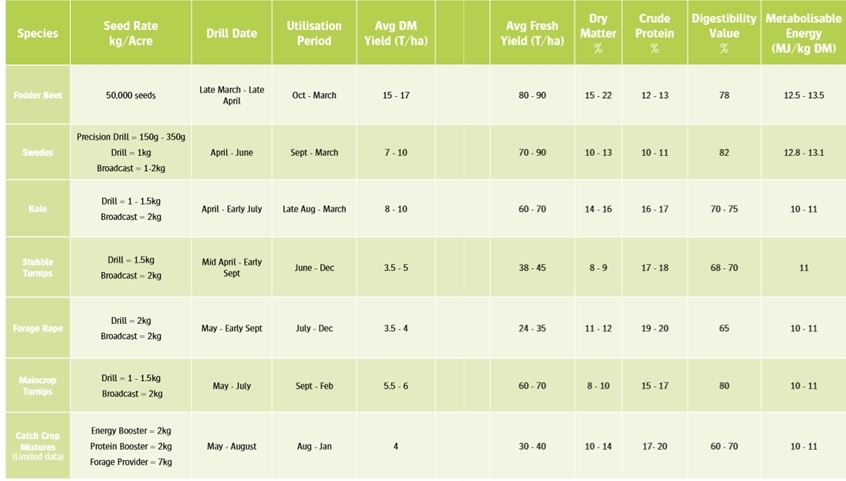 ---
Contact Us
Need advice? speak to a member of our Arable Product team.