Cereals & OSR
Wheat Seed
The breadmaking variety Mulika is still the variety with the highest market share in this category. Growers of spring wheat often target the breadmaking premium and Mulika's quality is sought after by millers. However, there are now Group 2 and Group 4 varieties which are outyielding Mulika by over 10% on the AHDB RL. If achieving a milling premium is a concern then the likes of KWS Cochise or KWS Alderon should be considered.
Barley Seed
Spring barley has found a very positive place in many arable rotations recently. Whilst its inclusion may have been encouraged by outside influences such as blackgrass control and poor autumn drilling conditions - the consistency of yield and lower growing costs seen in spring barley compare favourably with autumn sown alternatives. In Scotland varieties suitable for distilling are preferred, whilst in the south and east of England malting varieties are grown predominantly for the UK domestic brewing market or for export. Most growers in the western region look for maximum yield of grain (and often straw) from the feed barley market, though several of the varieties with the highest yield potential are malting types.
Oat Seed
As a low input crop, spring oats can be a very useful addition to the rotation. It is a crop which has become more popular as the nutritional benefits for us all have increased consumption and therefore increased demand from oat millers. Spring oats also provide another cropping option where take-all or blackgrass is an issue. To get a spring oat crop off to a decent start, it is advisable to drill before mid-April as the crop will be able to tiller well during the early stages.
Rape Seed
Spring oilseed rape has often been viewed as a crop that is only used in the rotation to rescue a failed winter rape crop. However, with an improvement in end-use values, it is attracting more interest as an economically attractive break crop. Recently introduced hybrids are now performing at a level that could see a more consistent area in the UK.
Pulses
The area of field beans, peas and other protein crops has increased quite dramatically since DEFRA chose nitrogen-fixing crops as one of its options for growers to achieve their requirement for Ecological Focus Areas (EFA). Unfortunately, recent amendments to the legislation state that pesticides cannot be used on these crops if claiming as part of your EFA. Pulses play an important part in the rotation, creating an excellent first wheat opportunity whilst allowing nitrogen inputs to be reduced slightly. There is strong demand for human consumption for peas and beans and we are seeing increased usage of pulses within the animal feeds sector as improved continuity of supply has attracted more end users.
Spring Beans
When looked at from a whole farm approach, they have much to offer: Relatively cheap and straightforward to grow - Easy to harvest - Eases workload pressure at sowing and harvest - Excellent break crop contributing N to the following wheat crop - No nitrogen fertiliser required -Premiums widely available for human consumption - Suits medium to heavy soil types.
Protein Peas
Protein peas vary in popularity and are mainly dictated by harvest conditions in the previous season or two. When standing at harvest they can be very satisfying to grow and present good economics. However, those who have harvested peas when they have fallen flat to the ground tend to be put off for several years. Campus should make peas a viable option to more growers now as it offers a significant improvement in standing ability over popular varieties like the relatively stiff Prophet.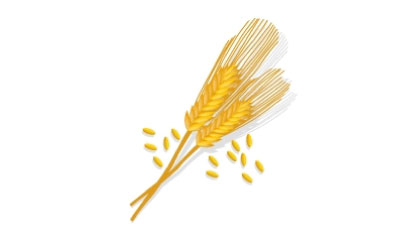 Wholecrop
Peas can be grown for whole-crop purposes as a source of homegrown protein. However, when grown and ensiled separately it can be challenging to reach a satisfactory DM content and a successful fermentation is not always possible, sometimes producing butyric type silage. For those looking to use peas to increase the protein production, we advise that they are grown as a mixture with barley (mixtures are available at various ratios). Spring barley matures for whole crop at a similar time to peas, which helps to achieve a high DM and produces a much more stable forage.
View Our Specialist Spring Seed Blogs For Further Information
Introducing Spring Seeds 2020
Seed Rates
A key consideration to increase spring cereal yields is choosing varieties with greater tillering ability that can help improve final head counts. Modern varieties such as RGT Planet, LG Diablo and Laureate
on Spring Barley and the new Spring Wheat variety KWS Cochise are shown to do this and thus provide a greater flexibility for growers on different soil types and with later drilling dates. These varieties can also show a yield advantage in drought situations due to their tillering abilities. It is worth noting that older varieties such as Kelim and Westminster are still very popular, particularly as feed varieties due to their tall strawed nature.
As the spring drilling window is so wide, it is important to ensure seed rates are adjusted to allow for earlier or later drilling. More information on seed rates is provided on each individual species page.
Drilling Date
Ensuring an optimal drilling date is key with spring cereals to maximise yields. Waiting for the right conditions is often more important than an exact drilling date, as spring cereals require the best possible start to ensure rapid emergence and this has a major influence on final yield. If it is possible to drill, drilling from late February can also help with higher yields.
Grass Weed Control
To ensure maximum weed suppression a higher seed rate is advised to allow for crop competitiveness. However, it is worth noting that growers who are looking at excessive seed rates should be wary for the increased chance of lodging, particularly on very fertile sites and with more modern varieties being more aggressive at tillering.
---
Contact Us
Our team of experts are always on hand to help you out with any advice you may need on all aspects of Spring Cereals.