Many farmers have already been convinced of the benefits of calf milk replacer and are successfully feeding a higher plane of nutrition to get the full benefits of LifeStart; so why should they change to ECM?
Moving from the traditional practice of restricted feeding to LifeStart means doubling the supply of milk or milk replacer and therefore reaching higher growth rates. However, increasing the amount of calf milk replacer fed is only half the story. With ECM we have evaluated the nutrient requirements of the calf to develop a new formulation
Nutritional requirements change with growth rates
Research findings show many current formulations of milk replacers are not optimal for feeding at a higher plane of nutrition level. Calves could be underfed certain nutrients, and overfed others.
As a result we have reformulated ECM to offer the correct balance of minerals for elevated planes of nutrition.
ECM: feed for health, not just growth
Feeding calves a higher plane of quality nutrition will lead to a higher rate of growth. However, ECM has been specifically formulated to ensure that the calf receives a balanced nutrient supply to ensure optimal development whilst supporting the health of the calf. The formula is closer to that of natural milk with 10% more metabolisable energy. The difference in calf performance and appearance should become apparent.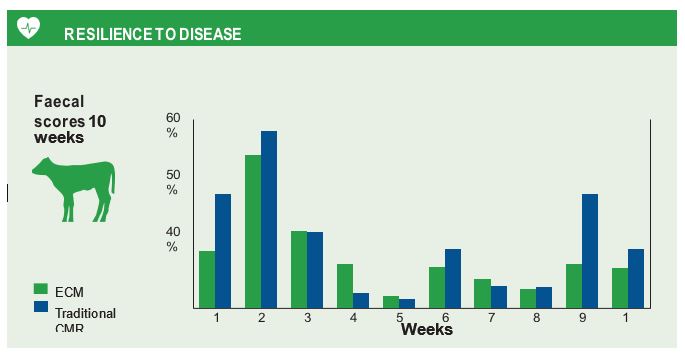 ---
Contact Us
Our team of experts are always on hand to help you out with any advice you may need.