Our clothing range instore and online offers styles from leading brands such as Ridgeline, Persussion, Game and Jack Pyke. We also have a wide selection of footwear suitable for all weather and all terrains.
We offer a wide range of hand-selected products ideal for both game hunting and clay pigeon shooting. Including bipods & slings, gun maintenance products, optic lights, pellets, safety equipment, slips, bags, carrier and targets and decoys.
New & Used Guns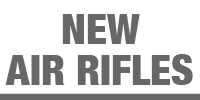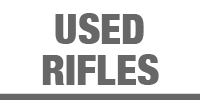 Our Oswestry Gunroom holds a large stock of guns, rifles and air rifles. Brand new and second-hand guns in stock. Use the contact details below to request a gun list or to discuss selling your gun through our store.


Contact the Wynnstay Gunroom
If you are looking for a new gun, want to sell an old one or just need some advice please feel free to contact our gunroom, and we will be happy to help.

Phone:
For product advice and sales, call our Shooting Specialists on 01691 668 729 .
Address
Oswestry Gunroom, Unit 5, Glovers Meadow, Oswestry. SY10 8NH
Email:
If you would like to send our team of experts an email, use the form below.
About Us
The Wynnstay Gunroom is based in our Wynnstay Country Store on the Maesbury Industrial Estate in Oswestry, Shropshire. Run by local shooting enthusiasts our Shropshire gunroom offers shotguns, rifles, air rifles, cartridges as well as clothing and accessories. We work closely with leading shooting brands to ensure that we bring you the best quality products for affordable prices.
Shropshire and North Wales offer an extensive range of country shoots as well as purpose-built shooting ranges. With many of the area's shoots attended by avid shooters from across the globe, the Wynnstay Gunroom in Oswestry offers an ideal central point to pick up cartridges, store guns and to buy your next rifle.