Our monthly agriculture focused updates
Welcome to the Agri-Hub Podcast - the home of talking agriculture, keeping you in the know, and your farm in the best health. Each month, we share news from the beating heart of agriculture with our loyal listeners and customers. Anything from advances in livestock management, to the best cover crop for your fields this season. We're here to provide the best agri-advice from the team of Wynnstay specialists.
Latest Episode
S3:E9 - Winter Housing Of Beef Cattle
In our last episode of the season we're joined by Bryn Hughes, National Sheep & Beef Specialist; Millie Hendy, Youngstock Team Manager and Mark Matthews, Animal Health Sales Specialist in the Midlands as they discuss the steps to take for successful winter housing of beef cattle.
Meet our guests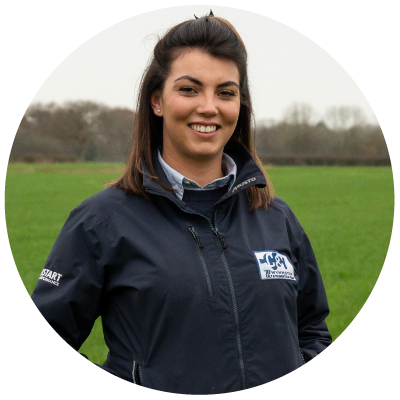 Millie Hendy
A farmer's daughter raised on a mixed beef and sheep farm near Bath, Millie brings a practical and hands-on approach to youngstock rearing. Living between Bath & Bristol, Millie will cover Somerset, Gloucestershire, South Herefordshire, North Wiltshire, North Somerset and eastwards along the M4 corridor.
With a keen passion for all types of livestock through success in the show ring, stock judging and having established her own pedigree shorthorn herd Millie joins the team bringing with her a wealth of knowledge on the beef industry. Previous experience as a livestock buyer has also lead to a great understanding of what is required when it comes end goal of your animal.
Bryn Hughes
National Sheep and Beef Specialist
Bryn joined Wynnstay in 2009 working as a Sales Representative in the South Wales area.
He has a BSc (Hons) in Agriculture, MSc in Animal Production and Diploma in Ruminant Nutrition, he is FACTS and BASIS registered.
Bryn also provides agronomy advice on all forage crops, grassland, maize, whole crop fodder beet and cereals.
Bryn joined Wynnstay bringing extensive experience in farm management of arable, pig, dairy, sheep and beef enterprises.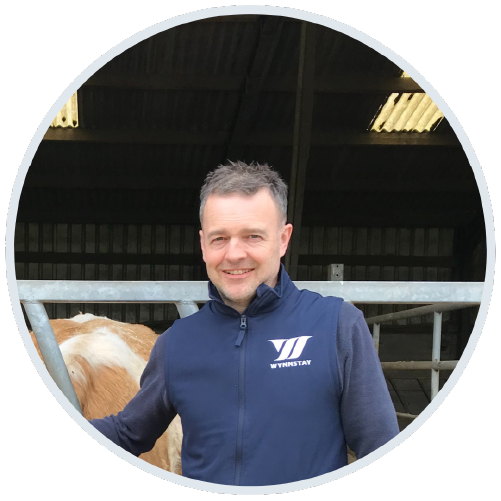 Mark Matthews
With more than 30 years in the industry as an Animal Health Sales Specialist, and more then 25 years as a Registered Animal Medicines Advisor, Mark Matthews is one of the most experienced RAMAs in the Wynnstay team.
A career in the industry was perhaps inevitable, coming from a farming family and growing up on his grandfather's dairy farm in Derbyshire. Progressing through the local agricultural college, now part of the University of Derby, Mark gained his AMTRA qualification during a 14-year career with another agricultural merchant, before becoming part of the Wynnstay team.
That was 17 years ago, and now Mark continues to develop lasting relationships with both new and existing customers throughout his region, covering parts of Staffordshire, Leicestershire, Derbyshire and Warwickshire. The same incentive, to make a difference and give the correct advice, is what drives him on.
Chris Guest
Managing Director - LS Plant Breeding