Our monthly agriculture focused updates
Welcome to the Agri-Hub Podcast - the home of talking agriculture, keeping you in the know, and your farm in the best health. Each month, we share news from the beating heart of agriculture with our loyal listeners and customers. Anything from advances in livestock management, to the best cover crop for your fields this season. We're here to provide the best agri-advice from the team of Wynnstay specialists.
Latest Episode
Meet the host
Episode 6 - Dairy Robotics
This month, Tony Morris discusses dairy robotics with Wynnstay's Head of Dairy Services, David Howard and Izzy Lester, Farm Management Specialist from Lely, the robotics specialists.
The 21st century has seen the introduction and rapid rise of robotic milking systems across the country, and Wynnstay has been at the forefront of this revolution over the last two decades.
David and Izzy fill us in on their robotics backgrounds and delve into key considerations before choosing robots, as well as how they can help improve cow welfare and cow health.
Tony Morris, FACTS, BASIS
Our host, Tony Morris, is farming through and through. Hailing from an inherently farming background, he left the milking parlour in 2009 to join us here at Wynnstay as an Animal Health Specialist in Worcestershire and the Cotswolds. Since then, he has embraced all things Wynnstay, having branched out into agronomy in 2011, and alongside his AMTRA SQP qualification, Tony is also BASIS registered and provides advice on forage crops.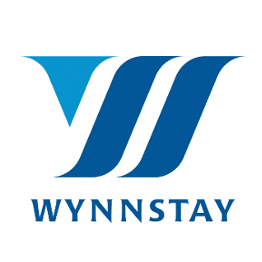 Previous Episodes
Joining Tony in this month's podcast is Sammy Howorth, our Lancashire and Cumbria Calf & Youngstock Specialist and Mike Van Amburgh, a Professor in the Department of Animal Science at Cornell University.
We delve into the subject of post-weaning heifers and how we can ensure they're achieving their potential through targeted nutrition plans and looking into the data behind our advice.
---
This month, Tony Morris is joined by Poultry Product Manager, Jim Turner and Poultry Specialist, Fred Liddell, as they focus on free-range egg production, and how satisfying it is to diversify into this exciting industry.
As well as sharing a success story, the team discuss everything from planning and finance, to reducing the risk of spreading Avian Influenza.
---
In our latest episode, our host Tony Morris is joined by National Sheep and Beef Specialist, Bryn Hughes and Youngstock Specialist for Cornwall, Laura Monk.
Focusing on two of winter's toughest challenges in the youngstock world; early lambing and calf rearing, our specialists will discuss how farmers can prepare themselves, and share their top tips.
---
In our second episode, we're turning our attention to seed with our Head of Seeds, Toby Reich, and our Crop Protection Manager, Dr Simon Pope. Alongside our host, Tony Morris, our panel will be reflecting on what has been a difficult year and looking ahead to 2021, sharing all their expert advice and tips for farming businesses during what is sure to be a period of global change.
---
An Englishman, an Irishman and a Welshman discussing lameness – what could go wrong?
In our first episode, we delve into the world of lameness in dairy herds with our Head of Dairy Services, David Howard, and look into what's hot (or not) in the world of housing with our National Hardware Sales Manager, Tomi Jones. They explore the inextricable link between nutrition and lameness, as well as sharing how to ensure your farm is ready pre-housing. Finally, they each give us a take-home message (or three) providing actions to reduce lameness and ensure your cows are performing to their potential this winter.
David Howard - Head of Dairy Services
The son of a dairy farmer from County Cork in Southern Ireland, currently based in Cheshire, David has worked in the ruminant feed industry in the UK for over 12 years having studied at Harper Adams University.
Previous experience includes working for five years as Technical Manager for a large mineral and supplement business, as well as a Ruminant Nutritionist for seven years within the compound feed and blends sector.
David has specialised in key areas such as robotic milking, lameness in dairy cows and transition cow management.
As a qualified Cow Signals Master Trainer, David has been a mentor for Farming Connect in the area of robotic milking systems and now looks forward to leading the direction of the Wynnstay dairy strategy
Izzy Lester, Farm Management Specialist, Lely
Izzy started her journey with Lely during her industry year at Harper Adams, where she worked in the Marketing department at Lely International in Holland.
After graduating, Izzy joined the team at Lely Centre Midlands, where she has worked since 2019.
As a Farm Management Specialist, Izzy is there to guide you before, during and after your start with automated milking or feeding; providing you with expert knowledge and advice to help maximise your herds potential.
Places to listen