Wynnstay are main agents for Quality Liquid Feeds (QLF) products
So why choose QLF?
QLF uses British Beet Molasses
This has 2.5 times the natural protein of imported cane molasses. The results in a higher natural protein element in all QLF's blends and its use supports UK agriculture.
QLF Timed Release Protein
Releases in the rumen in the same way as soya, thus providing a cost effective alternative to bought in proteins.
QLF Sucrose and Lactose
QLF uses sugar from both sucrose and lactose and feeding a dual sugar mix can result in increased rumen bacteria and increased rumen efficiency.
QLF Energizer Products
Use palm oil containing 98% C16 & C18 fatty acids. Feeding oil in a liquid increases the palatability of the feed, compared to solid oil (flake) which can reduce intakes.
QLF Custom Made Products
QLF will manufacture any protein, sugar and oil ration that you require to match your feed requirements. By feeding what you need, feed wastage is minimised and feeding cost reduced. QLF manufactures molasses based liquid feeds on licensed from Quality Liquid Feeds in the USA, the largest liquid feed company in the world. Quality Liquid Feeds have undergone 30 years of development in the USA and we are at the forefront of liquid feed technology today.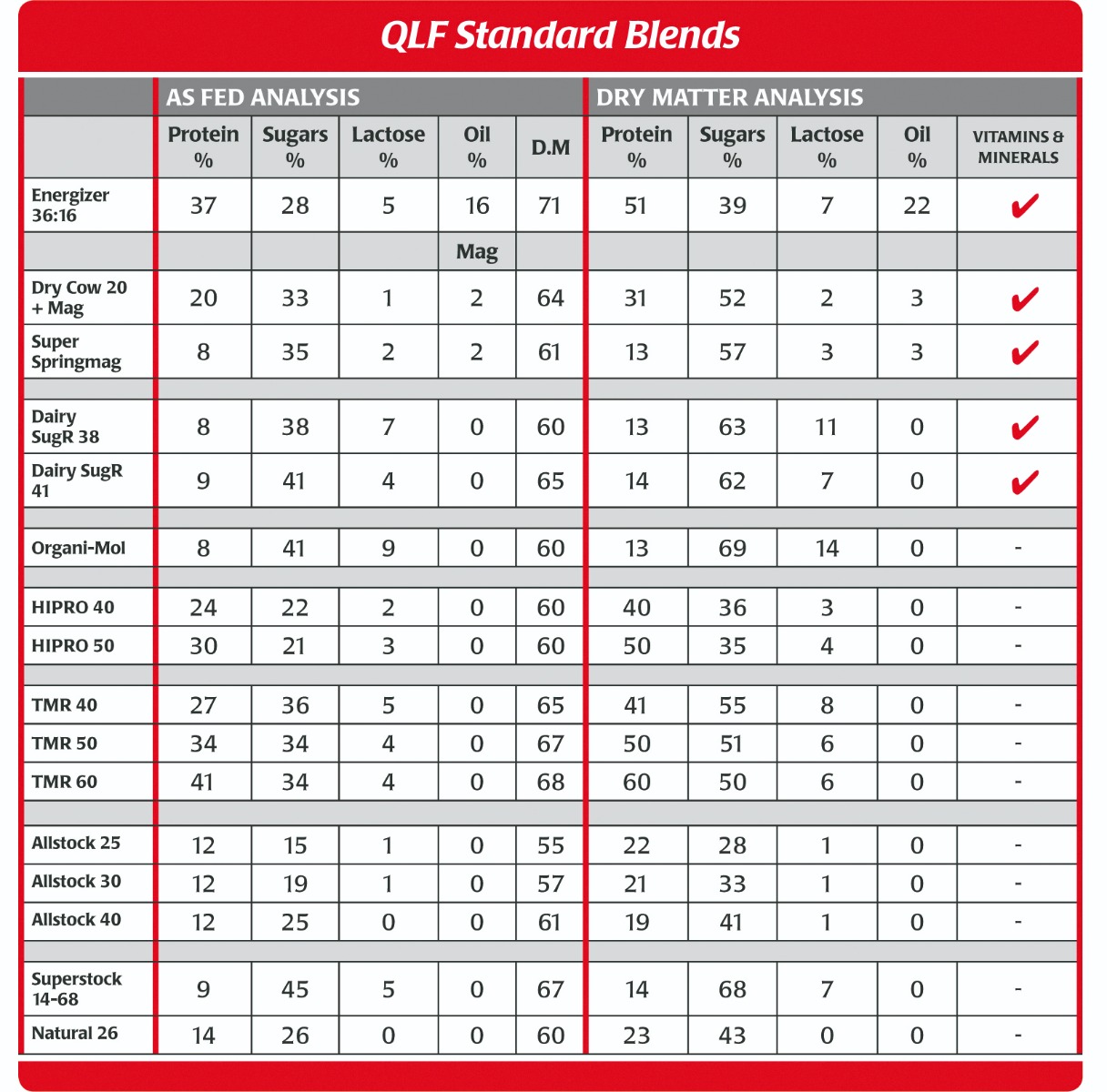 Want to find out more? Contact us today!