Introducing an innovative feed supplement - pHix-up® to our range.
Designed with unique, industrial expertise, pHix -up acts directly on the ruminal pH by neutralising excess acid produced by bacterial fermentation. It combines the best performing magnesium compounds providing both a fast-acting and long lasting effect.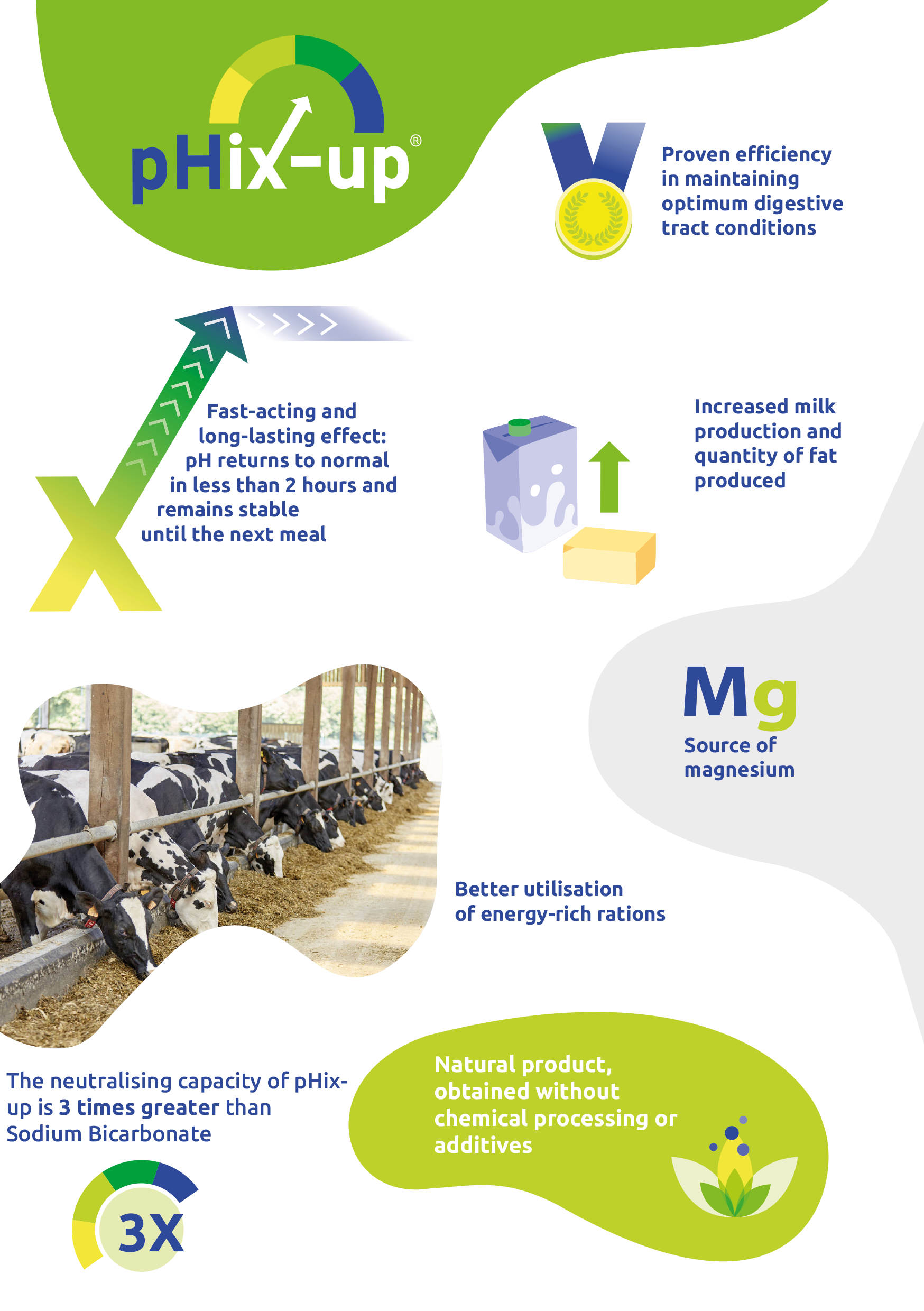 Contact us to find out more.
If you would like to speak to someone about how pHix-up could benefit your herd, complete the form below and a member of our team will contact you.