Lamb & Calf Rearing Advice
The Wynnstay calf and youngstock team provide a fresh set of eyes to support customers in re-evaluating current practices, to strive to rear livestock in the most economic and efficient way.
Our services on calf rearing are advice driven, backed-up with data reporting and performance recording, to truly track what's working in your system and where developments can be made.
Our range includes good quality weighing equipment, feeders and colostrum. Solutions to ensure clean water, weighing equipment to measuer weight gain.
Our advice services also cover
Wynnguard - A Bespoke Health Package Exclusively Available from Wynnstay
Wynnguard is the ultimate additive for calf health and performance, now available in our Elixir Energized Calf Milk, offering your calves total digestive tract protection
Elixir+ - Take a look at our article on the full benefits of switching to Energised Calf Milk (ECM)
If you want to know the benefits of switching to ECM, take a look at our article on the full benefits of ECM.
Customer Testimonial
Contact a specialist TODAY!
Complete the form below with as much information as possible and a member of our calf and youngstock team will be in contact shortly.
Calf & Youngstock Team Blogs
Read our specialist blogs written by the Wynnstay Calf & Youngstock team.
Youngstock Rearing Essentials
Our range includes weighing equipment, feeders and colostrum.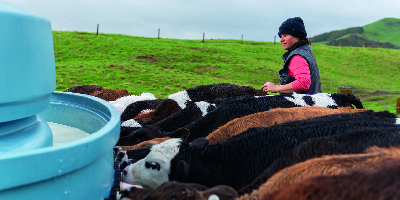 Calf Milk Powders
Our calf milk powders are designed to support rumen development and optimum growth.