There's more to Colostrum than Passive Immunity
The importance of colostrum to a calf is well known and can't be overstated. Guaranteeing a calf receives an adequate amount of good-quality colostrum soon after birth is one of the most important things to ensure strong, healthy growth, and will have a major impact on farm profitability.
Elixir - A Revolution in Early Life Nutrition
If you want to know the benefits of switching to ECM, take a look at our article on the full benefits of ECM.
Wynnguard - A Bespoke Health Package Exclusively Available from Wynnstay
Wynnguard is the ultimate additive for calf health and performance, now available in our Elixir Energized Calf Milk, offering your calves total digestive tract protection.
Calf & Youngstock Team Blogs
Read our specialist blogs written by the Wynnstay Calf & Youngstock team.
Youngstock Rearing Essentials
Our range includes weighing equipment, feeders and colostrum.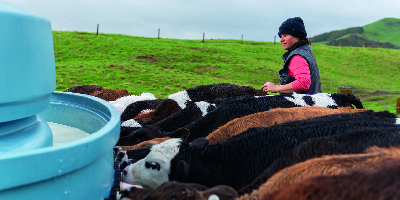 Calf Milk Powders
Our calf milk powders are designed to support rumen development and optimum growth.
---