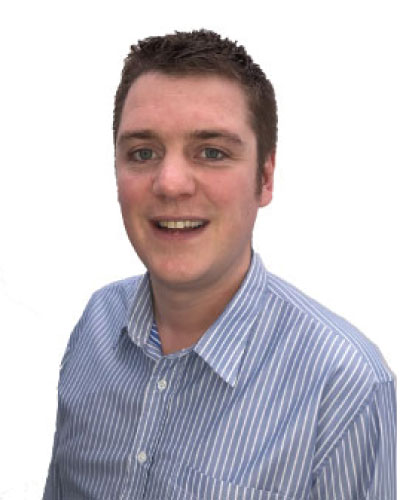 David Howard
Head of Dairy Services
m: 07736 343629
The son of a dairy farmer from County Cork in Southern Ireland, currently based in Cheshire, David has worked in the ruminant feed industry in the UK for over 12 years having studied at Harper Adams University.
Previous experience includes working for five years as Technical Manager for a large mineral and supplement business, as well as a Ruminant Nutritionist for seven years within the compound feed and blends sector.
David has specialised in key areas such as robotic milking, lameness in dairy cows and transition cow management.
As a qualified Cow Signals Master Trainer, David has been a mentor for Farming Connect in the area of robotic milking systems and now looks forward to leading the direction of the Wynnstay dairy strategy.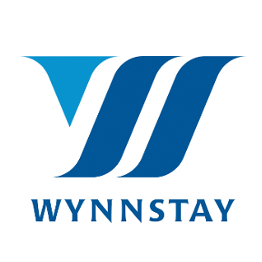 David Jones
Dairy Specialist
m: 07774 855026
From a dairy farming background based at the North Shropshire / Welsh borders. David has worked in the UK ruminant feed industry for over 10 years after graduating from Harper Adams University.
David has specialised in key areas of transition cow nutrition, feed conversion efficiency, dairy business economics & physical nutrition.
David is a FAR registered advisor with the Agricultural Industries Confederation and holds qualifications in Business Management, Marketing & Ruminant Nutrition.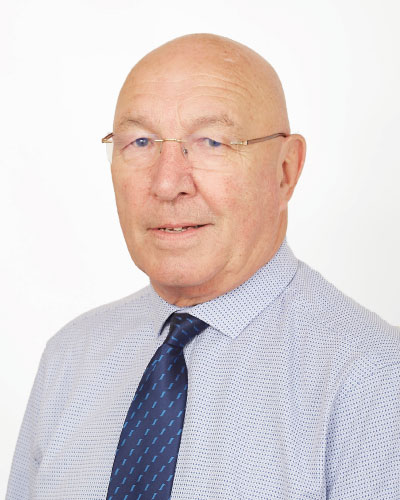 Ken March
Dairy Specialist
m: 07454 015610
From Aberystwyth, Ken joined Wynnstay in April 2017, whilst increasing the average age of the Dairy Technical Team significantly, he also brings some interesting experience.
Specialising in the dairy sector, Ken's career in agriculture started when he became director of a young innovative agricultural company, developing the first freeze-dried silage inoculant manufactured by Lallemand. Alongside this came high glucogenic compounds balanced for rumen efficiency encouraging forage intake.
Latterly, Ken's interest has focused on the benefits of balancing dairy cow diets for amino acids whilst reducing the crude protein, a passion that started on a visit to Germany in 2008, and continues to drive his search for ruminant knowledge.
Apart from his passion for dairy nutrition, Ken's other passion is football; a qualified coach. He has, until recently, coached Aberystwyth University 1st team for 12 years. He also holds qualifications in Sports Agility & Quickness Coaching, Sports Psychology, and Ruminant Nutrition.
Bethany Parry
Technical Product Development Manager
m: 07771 740857
Bethany studied Animal Science with Nutrition at The University of Nottingham; specialising in dairy nutrition and fertility, graduating in 2014. Following this, she completed a commercial nutrition graduate scheme with AB Agri before spending two years as Ruminant and Co-product Developer; getting involved in the whole feed process from 'farm to fork' and working with leading UK researchers to bring new products to market that capitalise on cost-effective and sustainable production.
12 months ago, Bethany took the plunge and moved in with her partner on a beef and sheep farm on the Llyn peninsula and started a technical sales role for KW feeds covering North Wales.
Joining Wynnstay in 2018, Bethany now covers North Wales as part of the Dairy Technical Services team (living one minute from the Rhosfawr store and blend site is very handy!), with a keen interest in rationing development, nutrition research, and making the best use of home-grown forage's in combination with appropriate feeds/additives to make production more profitable.
Eimear Diamond
Regional Sales Manager - Midlands, Youngstock Procurement Manager

m: 07881 379008
Eimear joined the Wynnstay team in 2017 as a Calf Specialist, covering the South West of England she developed the presence of calf milk and youngstock feeds and supported the regional sales team. In October 2018 Eimear was promoted to the position of Calf & Youngstock Manager with overall responsibility to manage The Calf & Youngstock Team, whilst also being the Product Manager for Calf and Lamb Milk Replacers.
Eimear has a BSc in Animal Behaviour and Welfare from Bristol University and after graduating she joined Foyle Foods, a meat processing company where she developed a keen eye for good carcass quality. Raised on a beef farm in Northern Ireland, Eimear has a firm understanding for the importance of getting the first few months of a calf's life correct, resulting in a more productive cow and better quality carcass.
Millie Hendy
Calf & Youngstock Specialist - Gloucestershire, Avon & Midlands
m: 07717 495746
A farmer's daughter raised on a mixed beef and sheep farm near Bath, Millie brings a practical and hands-on approach to youngstock rearing.
Living between Bath & Bristol, Millie will cover Somerset, Gloucestershire, South Herefordshire, North Wiltshire, North Somerset and eastwards along the M4 corridor.
With a keen passion for all types of livestock through success in the show ring, stock judging and having established her own pedigree shorthorn herd Millie joins the team bringing with her a wealth of knowledge on the beef industry. Previous experience as a livestock buyer has also lead to a great understanding of what is required when it comes to the end goal of your animal.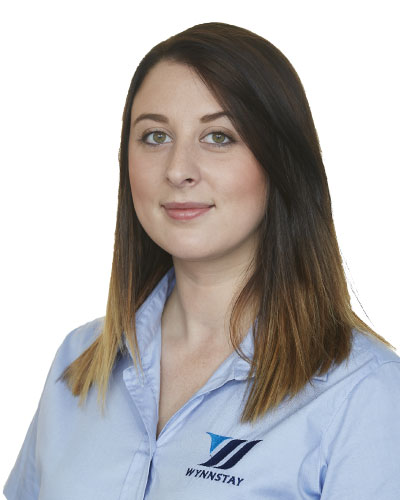 Jessica Yeomans
Calf & Youngstock Specialist - Shropshire, Cheshire, Staffordshire & North Wales
m: 07990 584740
Jess joined as a Wynnstay Calf Specialist in January 2017 having previously worked at Walford college teaching Agriculture. Before that Jess worked at a large veterinary practice in Shropshire as a Veterinary Technician specialising in embryo transfer.
Jess studied for four years at Harper Adams University where she completed a degree in Animal Health (BSc). During her placement year, she worked as a herdsman and calf rearer on a dairy farm in Cheshire. She currently lives on a 400-cow spring calving dairy unit in Shropshire with her partner. Special interests include calf health and productivity.
Living south of Shrewsbury, Jess will cover the counties of North Herefordshire, Shropshire, Cheshire, Staffordshire and the North Midlands providing top class advice to farmers and promoting the sales of milk powders, calf feeds, calf machines and other calf related products in conjunction with feed and animal health sales staff and the relevant Wynnstay Stores.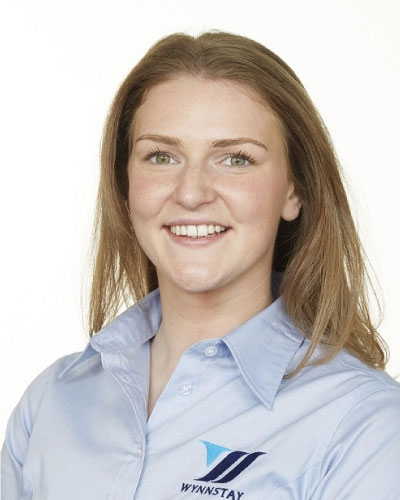 Elinor Thomas
Calf & Youngstock Specialist - Mid & South Wales
m: 07500 979398
A farmer's daughter raised on a dairy farm in South Wales, Elinor brings a hands-on approach to the calf specialist team.
Elinor studied for a foundation degree in agriculture at Gelli Aur College. During her time there she worked on a 200 cow dairy farm in the Vale of Glamorgan and was responsible for the role of managing the herd; additional experience included a placement on a spring and autumn calving farm in Aberaeron, rearing calves.
Living in South Wales Elinor will be covering Gwent in the east to Haverfordwest in the west of Wales, Elinor will be there to support and provide advice to farmers on all aspects of calf rearing; ranging from milk powders, heifer feed and calf accommodation.
Elinor has a keen interest in calf housing and is looking forward to helping you make the right choices when it comes to providing calves with the best environment in which they can thrive in.
Laura Monk
Calf & Youngstock Specialist - Cornwall & Devon
m: 07767 275662
A sheep farmer's daughter from Mid Cornwall; Laura plays a large part in the sheep enterprises at home – breeding and selling pedigree Charolais and Texel sheep. Alongside this, the farm is involved in rearing beef cross dairy calves to be sold as stores.
Laura has gained almost 10 years of relief milking experience on a number of different systems from three-times a day high input to spring calving grass-based herds. Laura studied at the Royal Agricultural University, Cirencester and graduated with an honour's degree in Agricultural Management with specific modules in Advanced Livestock Production.
Her studies and hands-on experience have given her a firm understanding of the end requirements of the calves in varying systems.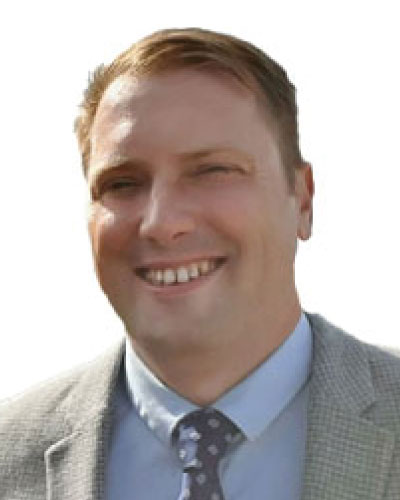 Aneurin Miles
Key Account Manager
m: 07968 260110
Aneurin joined Wynnstay's Dairy Technical Team in 2019 as a Key Account Manager and brings a wealth of experiences and knowledge to this role. Aneurin gained a BSc Hons degree in Agriculture with Animal Science at Aberystwyth before working in the ruminant feed industry for over 10 years having experienced in several roles.
Aneurin is a qualified Feed Advisor accredited by the Agricultural Industries Confederation and prides himself in providing specialist nutritional advice to ensure profitable on-farm results; latterly, specialising in focusing on properly balancing TMR rations to increase feed efficiency.