With the dairy industry increasing the use of sexed semen, and research indicating there may be environmental benefits to crossbred calves, rearing dairy-bred beef calves can be an attractive option.


Here are some tips on how to get the sourcing, housing and feeding of dairy-bred beef calves right.
Tip 1 - Source calves from herds with high health status
Options for sourcing calves include calf trading companies, individual farms, or markets. Whatever your decision, it is important to know how the calves were managed on the original farm.
It's important to source calves from herds with high health status. Ideally, they should be vaccinating against BVD, leptospirosis, and IBR, and screening for Johne's disease. If possible, find out the colostrum protocol on the farm. Calves should receive 10% of their bodyweight in colostrum in the first six hours of life. Any calf that doesn't receive sufficient colostrum will be more susceptible to scour and pneumonia. I would happily pay extra if I could guarantee the calves had received adequate colostrum and had been disease free for the first two weeks of life.
Finding a regular source farm could bring benefits, you will be able to discuss on farm protocols, especially around colostrum and hygiene. It may be easier to determine the type of calf you are looking for and have an influence on genetic choices.
When buying from market and collection centres it's inevitable that calves will come from multiple sources. While this isn't ideal, the risks can be managed by strict protocols and a comprehensive health plan – we have farmers making it work.
One thing I wouldn't budge on is that the best way to fill the unit is in the least amount of time. You want to keep calves in close age batches and avoid mixing new calves into existing groups.
Tip 2 - Choose calves that have a minimum of 50kg and at least 2 weeks of age
When selecting calves look for calves that are a minimum of 50kg and at least two weeks of age. They should have good vigour and conformation, show no signs of dehydration or swollen joints and navels, and have a bloom to their coats. I also suggest looking at the sire information and making buying choices around genetic suitability for your system.
Tip 3 - Adapt housing to meet the calves' requirements
Getting the environment right is key to rearing healthy and well grown calves and can be the difference between profit and loss.
If using an existing building, it should be adapted to the calves' requirements, it will need good drainage, no draughts, and optimum air flow of 0.2m/s. Deep straw bedding will reduce dampness and provide warmth.
It's important that the environment can be easily changed with the weather to mitigate the fluctuating, unpredictable British weather. Remember not to overstock buildings as this will also increase the risk of disease.
Thoroughly cleaning pens between batches of calves is crucial. I suggest a system of removing all organic matter, washing down with water, cleaning with detergent, washing down again, disinfecting with an approved disinfectant, and then allowing the pen to rest and dry.
Tip 4- Get early diets correct to achieve growth targets
Calves are most fed efficient in the first three months of life, therefore getting the early diet right will set them up to achieve targets.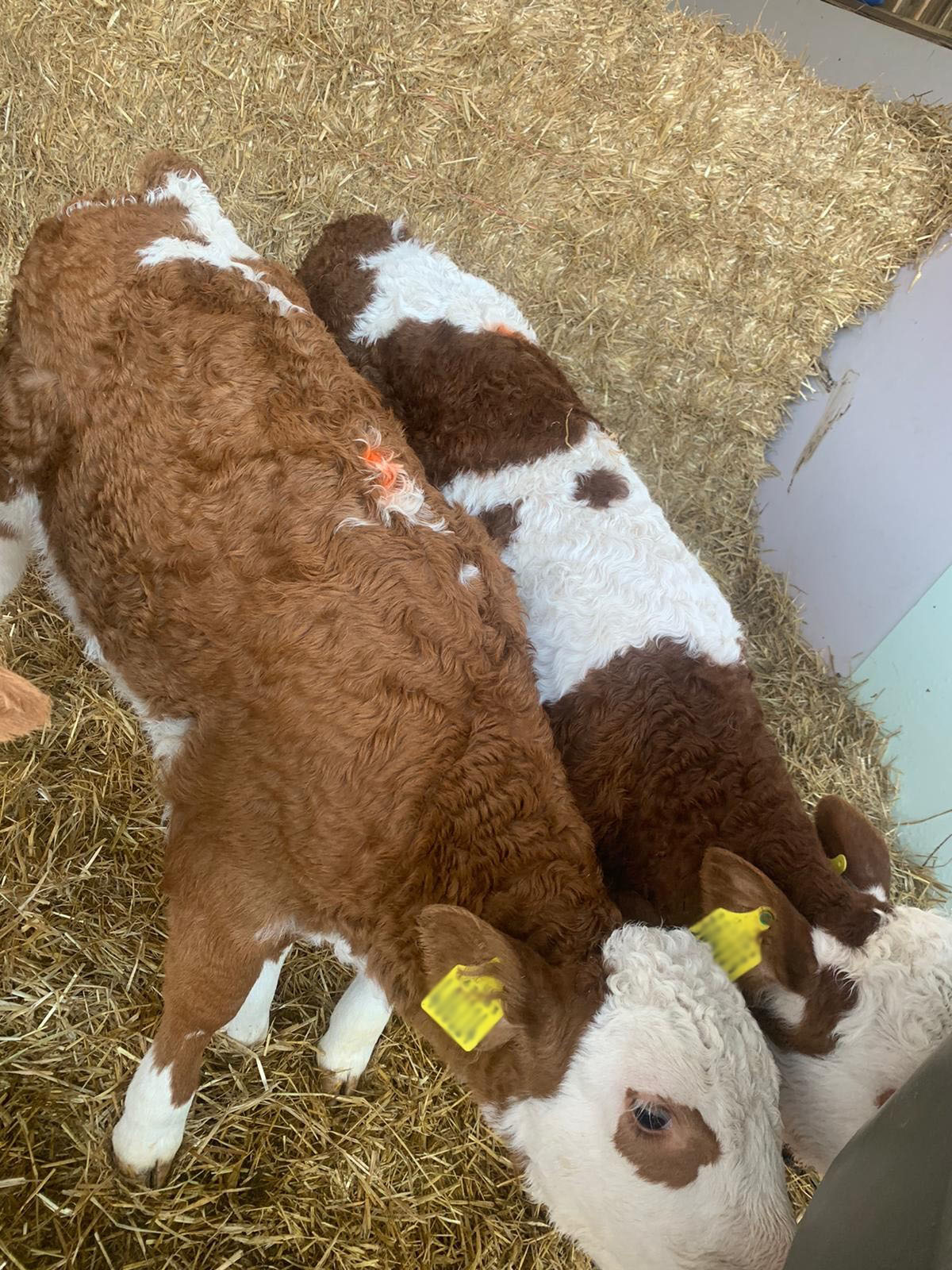 Milk powders with high milk protein content are preferable to those with vegetable protein, and I would look for a minimum of 20% protein overall. Look out for powders with a health package and enhanced levels of vitamin E as these will help with the developing immune system too.
Pre-weaning it is important to develop the rumen through providing a palatable starter or rearer concentrate. This should be offered ad-lib and fed alongside wheat straw and fresh water. At weaning, calves should be eating 2kg per day.
Tip 5 - Follow step-down weaning
Depending on litres fed to the calves I recommend a step-down weaning over a minimum of two weeks. To avoid post weaning checks, it's vital to manage starter feed intake carefully, especially when feeding higher volumes of milk to enhance early growth. I would also suggest not to move calf groups or sheds until the calves are successfully weaned – you don't want to change too many things at once as it can cause undue stress for the calves.
Tip 6 - Look for a minimum daily liveweight gain of 0.8kg a day
While growth rates will vary according to breed and target weight at slaughter, I would look for a minimum daily liveweight gain (DLWG) of 0.8kg/day but it will vary between breeds.
Tip 7 - Weigh calves if they are to be turned out
If calves are to be turned out post-weaning, I recommend weighing them first. Farmers should consider mineral boluses where there is a risk of deficiency, and supplementary feed should be provided if grass quality is poor.
In summary
In summary, attention to detail at all stages is key to making a success of rearing dairy-bred beef calves, they can make for a profitable enterprise if done right. For further advice on rearing calves contact a member of the Calf & Youngstock Team.