Forage and Catch crops are the perfect solution to providing a cost-effective, balanced feed for livestock, helping to extend the grazing season through the spring and autumn months producing a vital source of feed when forage is in short supply. Although relatively low input, Catch Crops and Forage Crops provide a range of benefits allowing out wintering options, flexibility in cropping and improved feed utilisation and animal performance, all contributing to improved profitability. Whether your focus is energy content, protein or rapid establishment, the Wynnstay range includes top quality varieties, guaranteed to perform in terms of both yield and quality.
Read our top tips on how to get the most from your root seed and best methods for utilisation: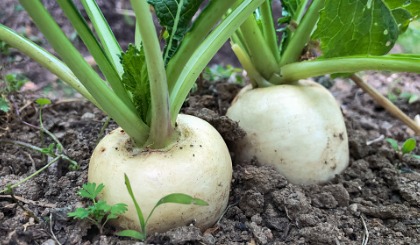 Maincrop Turnips
Most maincrop turnips are grazed in situ.
The stock should have access to a grass runback or hay/silage during feeding. It is advisable to use an electric fence to control the intake and reduce waste.
White-fleshed, autumn varieties can be ready for grazing after 12-15 weeks.
The yellow-fleshed winter types take 16-20 weeks. Yellow-fleshed maincrop turnips can be lifted and stored in a clamp.
Always make sure the roots carry as little soil as possible and reject any damaged roots as they may introduce fungal diseases.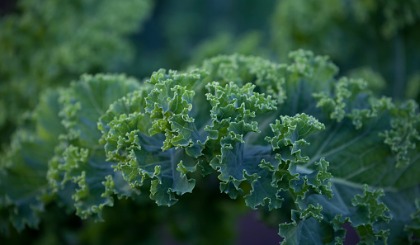 Kale
Strip graze behind an electric fence which should be moved daily.
Monitor wastage levels to determine when you move the fence.
A grass runback area is recommended.
Zero grazing by cutting the crop with a forage harvester will secure the maximum use of green feed with little waste.
Kale can be fed from a forage box or behind a barrier.
Care must be taken to avoid soil contamination.
Only 30-35% DM intake for dairy cows/day is to come from kale.
Forage Rape
It is best to have a grass or stubble run back.
Start feeding two weeks before the crop is fully mature so livestock are accustomed to forage rape when the crop is at full potential.
Increase yields, protein content and palatability by mixing stubble turnips and forage rape together.
The better winter hardiness from the forage rape will help shield the stubble turnips from extreme frost, keeping them fresher for longer.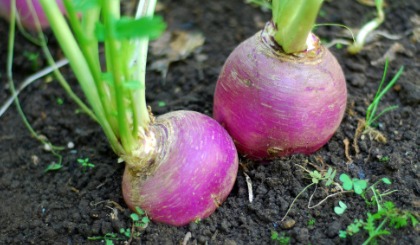 Stubble Turnips
Both cows and sheep should be introduced to the crop gradually.
A dairy cow will eat approx 22kg of fresh weight/2-3 hour grazing period.
A ewe will eat about 12kg fresh weight/day.
An average crop of 15T/Acre will provide one day's grazing for 500 cows or 1000 ewes (allowing for some wastage).
Watch out for stubble turnips tainting milk.
Feed directly after milking and remove 2-3 hours before milking.
Swedes
Most Swedes are grazed in situ.
It is advisable to use an electric fence to help reduce waste.
You should introduce feeding any Brassica slowly over two weeks.
It is best to have a grass or stubble run back.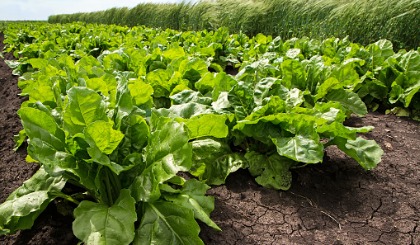 Fodder Beet
The tops of the fodder beet can be utilised if required to boost the total fodder output further.
The roots tend to be lifted and stored.
Some farmers have strip grazed low-medium DM types with sheep and cattle successfully.