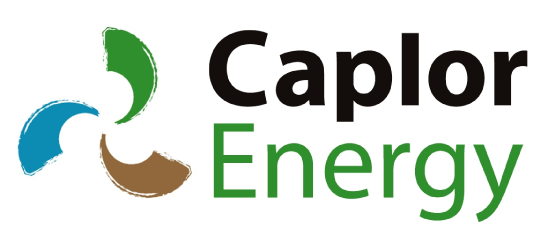 The technology available to make your farm more sustainable
Wynnstay are proud to be partnering with Caplor Energy to support the farming industry in offering sustainable practices with a range of renewable energy solutions, that not only can reduce your carbon footprint but also offer cost effective results for the long term.
What are the benefits for your farm?
Clean, sustainable, noise and waste free power
Reduction of CO2 emissions
Boost profitability on unused or under-developed land
Exact forecasting of long-term energy expenses
Exceptional ROI
Security, with reduced reliance on the National Grid
Tax exemptions and suitability for capital grant
Lower electricity costs
How much can you save using renewable energy?
At present, farmers are typically paying between 15p and 20p per unit for electricity, but with rising costs set to continue at dramatic levels, this could soon be up to 30p per unit.
By creating your own renewable energy with solar panels you instantly reduce the need to buy electricity at ever increasing prices. If you use as much of the energy you generate on site, you can get a greater return. For instance, a solar PV system of 100kW on a substantial sized barn with on-site usage of 95% will produce an average of 13.5% return, in addition to more than 40 tonnes of carbon reduction.
Furthermore, these savings can be achieved for years and years to come with payback periods of around 5-6 years. Solar PV systems have a potential 40 year lifespan making it increasingly economically beneficial to switch to renewable energy.
Explore the renewable technologies Caplor Energy offer below.
Calculate Your Savings
Working with Caplor Energy, we will help you to calculate how much you can save on energy bills, while also working towards a sustainable farm business.
Complete the form below, and one of the Caplor Energy specialists will be in touch shortly.
How Caplor Energy Renewable Energy Solutions Can Work On Your Farm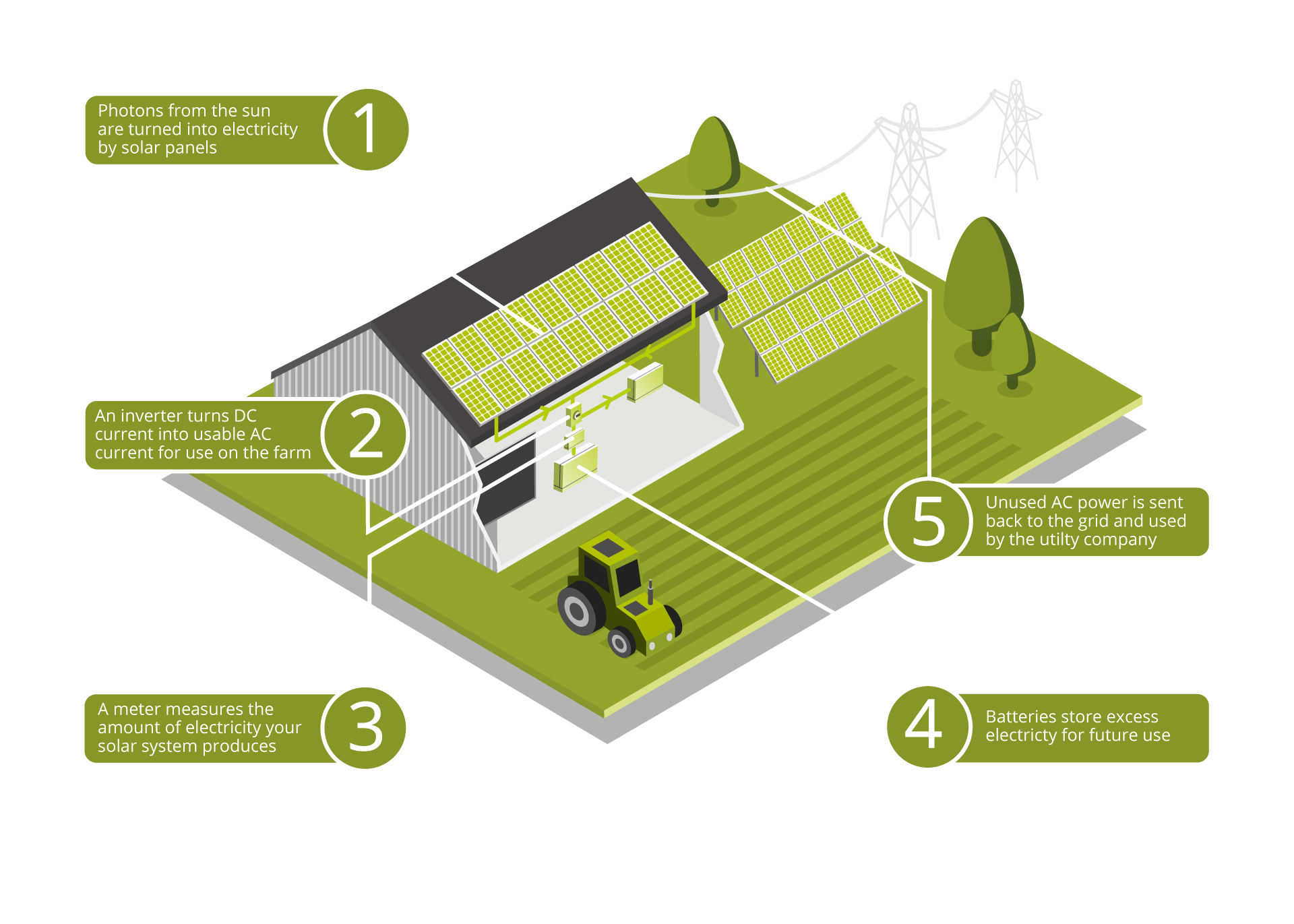 Solar PV panels are a fantastic way to generate your own renewable energy. In addition to saving money on your electricity bills and reducing your carbon footprint, solar PV offers a good long-term return on investment. All you need is some un-shaded roof space with a southerly aspect.
For farmers, a commercial scale renewable system is one of the most recognisable ways to enhance your farm's green credentials as well as reducing your electricity bills. As with solar installation on homes, farmers can then use the power produced onsite in their operations. Because energy can be one of the biggest expenses for a farmer, solar PV can be a great way to keep costs down.
Unlike solar PV a solar thermal system uses solar panels to heat water rather than generate electricity. By harnessing the sun's energy and converting it into heat, in conjunction with a boiler, collector or immersion heater, hot water is generated. The hot water is stored for use later in a cylinder and can easily provide a large proportion of your home or business's hot water usage directly from solar energy.
Investing in solar thermal systems are well suited for businesses with high levels of hot water use and can reduce your annual bills by more than 10%.

Heat Pumps are a more sustainable alternative to burning fossil fuels which cause high carbon emissions. They work across all weather conditions and can supply heat in the winter months and hot water all year around.
There are different types of heating systems including; Air & Ground Source Heat Pump Systems.
Ground Source Heat Pumps use pipes buried in the garden, or land adjacent to the premises, to extract heat from the ground.
An Air Source Heat Pumps is fitted to the outside of your home or business in an area with good air circulation. The pumps work by extracting thermal energy (heat) from the air and converting it to heat radiators, underfloor heating or hot water within a property.
To achieve maximum energy efficiency with heat pumps it is essential your buildings are well insulated and draught proofed.

The storage of energy using batteries is a rapidly evolving technology that is used alongside Solar PV to store surplus energy for later use. Battery storage can be a very important part of a renewable energy system as it will also reduce the electricity you use from the grid and cut electricity bills.
Charge
During the day the battery system is charged by electricity generated by the Solar PV Panels.
Optimise
Smart batteries use software to coordinate electricity production, usage history, electricity tariffs and weather patterns to optimise when the stored energy is used.
Discharge
Energy is discharged from the battery during times of high usage.
There are a range of battery types and sizes available, and the technology is advancing rapidly.
Sales of electric vehicles are becoming increasingly more popular. This is due to more affordable models, inner-city congestion charges and the UK's government ban on the sale of petrol and diesel cars by 2030.
Electric Vehicle charge points make charging safer, simpler, and more convenient. Generally, EV charging options are slow (3kW unit), fast (7Kw unit), or rapid (50kW) charging.